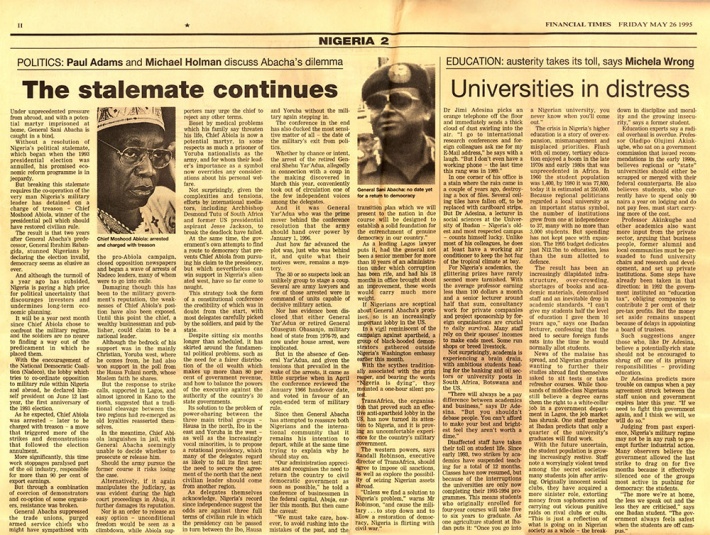 Politics: Paul Adams and Michael Holman discuss Abacha's dilemma
Under unpredeted pressure from abroad, and with a potential martyr imprisoned at home, General Sani Abacha is caught in a bind.
Without a resolution of Nigeria's political stalemate, which began when the 1993 presendential election was annulled, his promised econimic reform programme is in jeopardy.
But breaking this stalemate requires the co-operation of the very man NIgeria's military leader has detained on a charge of treason - Chief Moshood Abiola, winner of the presidential poll which should have restored civilian rule.
Download as PDF