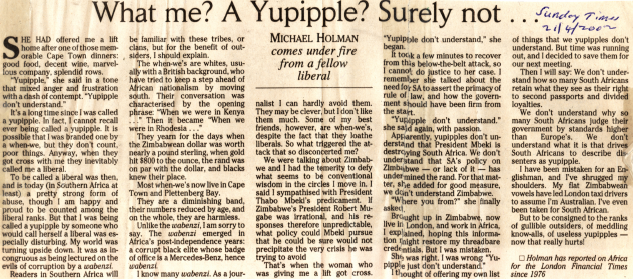 Michael Holman comes under fire from a fellow liberal
She had offered me a lift home after one of those memorable Cape Town dinners: good food, decent wine, marvellous company, splendid rows.
"Yupipple," she said in a tone that mixed anger and frustration with a dash of contempt. "Yupipple don't understand."
Download as PDF