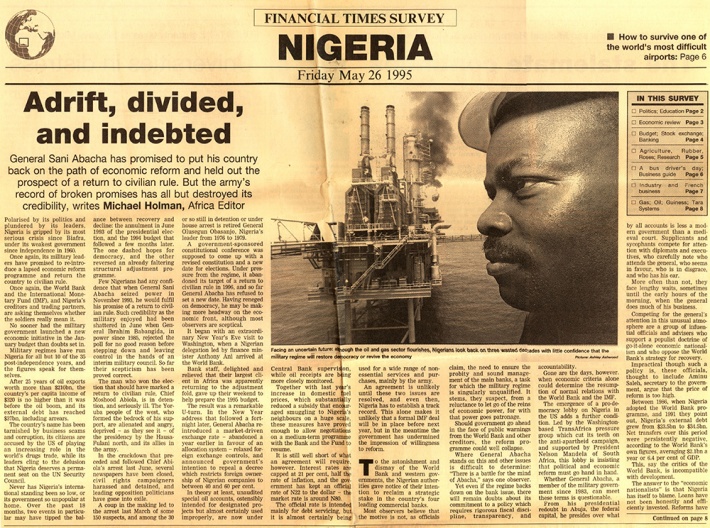 General Sani Abacha has promised to put his country back on the path of economic reform and held our the prospect of a return to civilian rule.
But the army's record of broken promises has all but destroyed its credibility, writes Michael Holman, Africa Editor.
Polarised by its politics and plundered by its leaders, Nigeria is gripped by its most serious crisis since Biafra, under its weakest government in 1960.
Once again, its military leaders have promised to re-introduce a lapsed economic reform programme and return the country to civilian rule.
Once again, the World Bank and the Internation Monetary Fund (IMF), and Nigeria's creditors and trading partners, are asking themselves whether the soldiers really mean it.
Download as PDF